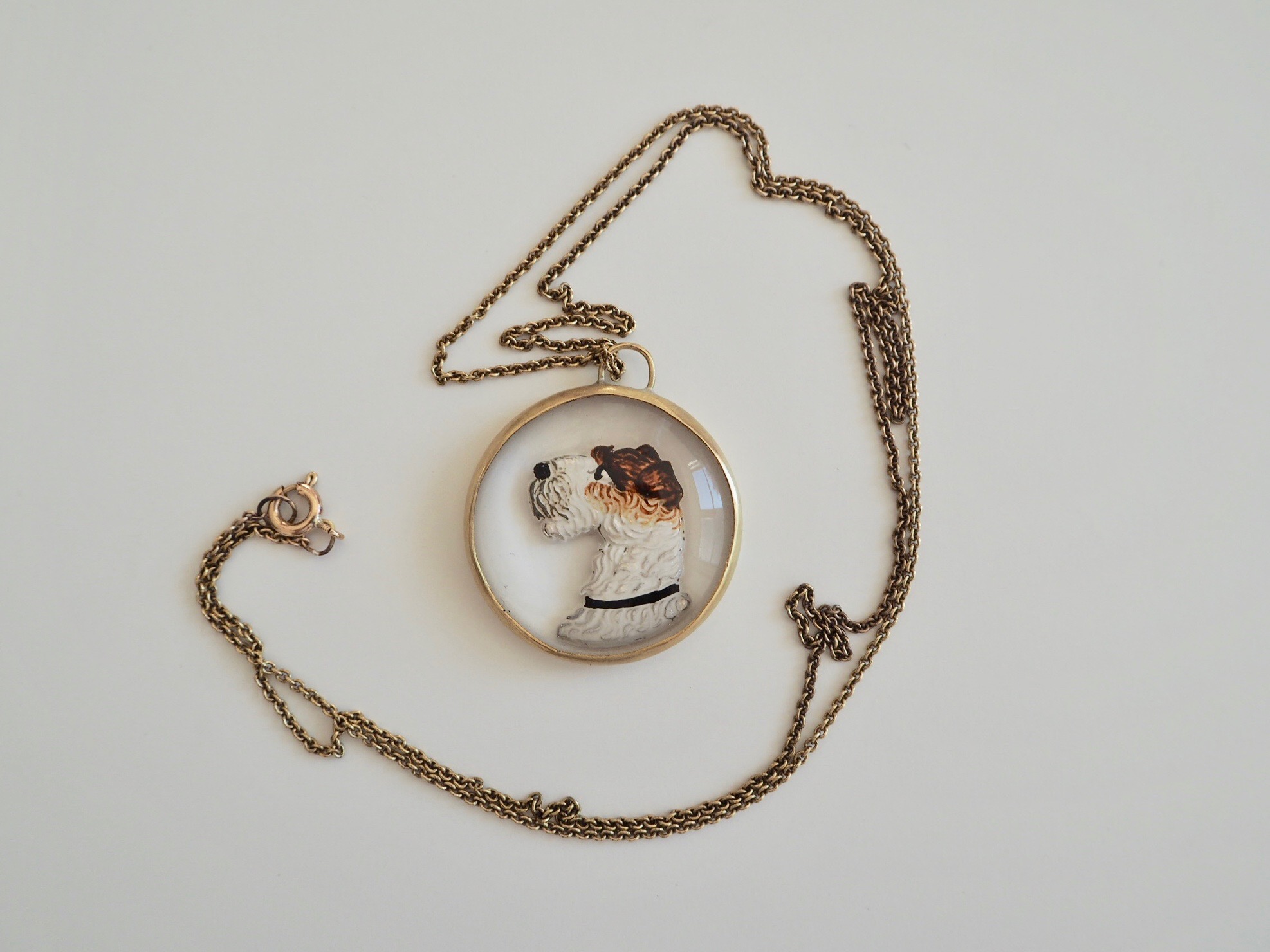 Victorian Hound Necklace
In the spirit of continuing our tribute to endless and unconditional love, here's perhaps one of the greatest of all, man's best friend, the dog.

Even the Victorians were obsessed with their sweet furry friends and we can see countless examples of jewellery made in honour of them. They also appeared in their portraits as tireless companions, sitting peacefully and obediently by their side.

And so here's this distinguished little chap who may as well be a Victorian gentleman, he has all the poise and gallantry of one.

Set by hand in solid brass and hanging from a long but dainty chain is this charming hand carved and hand painted glass cabochon possibly dating from around the 1920s or a little earlier depicting a fox terrier. A true gem for a true friend.

Glass cabochon found in New York City.
Each piece is made by hand so will be unique and may differ slightly from the image shown.

The round charm measures approximately 3cm diameter and hangs on a 60cm or 40cm brass chain.